While 2021 hasn't perhaps been as stressful as 2020, it has still been harder to feel connected with the people around us.  Still, between rumoured lockdowns, shielding, and the potential for more disruption, pockets of community spirit continue to appear across the country. As we enter 2022, we've rounded up ways to make a difference where you live, so that we can be happier in our communities whatever the Covid-19 restrictions.
Pay it forward with food
Many food banks, soup kitchens, and other charity organisations need volunteers. But, there are other ways to help out if you're a little short on time or can't find suitable voluntary options nearby.
In recent years, increasing numbers of cafés and restaurants have started to offer a post-it note pay-it-forward system. When customers order for themselves, they have the option to pre-pay for a drink, snack, or meal for someone who can't afford it. Staff then write the pre-paid item on a post-it note and stick it to the wall.  Usually, anyone can come in and claim the order for themselves, with no questions asked.
This isn't just an American phenomenon, either. A little café in Liverpool called Fika offers the same system, as does the Norfolk-based Breakers Café. If nothing like this exists in your area, you could approach a local café and help them to set up a system. Or, you could find out how to contribute to one further afield.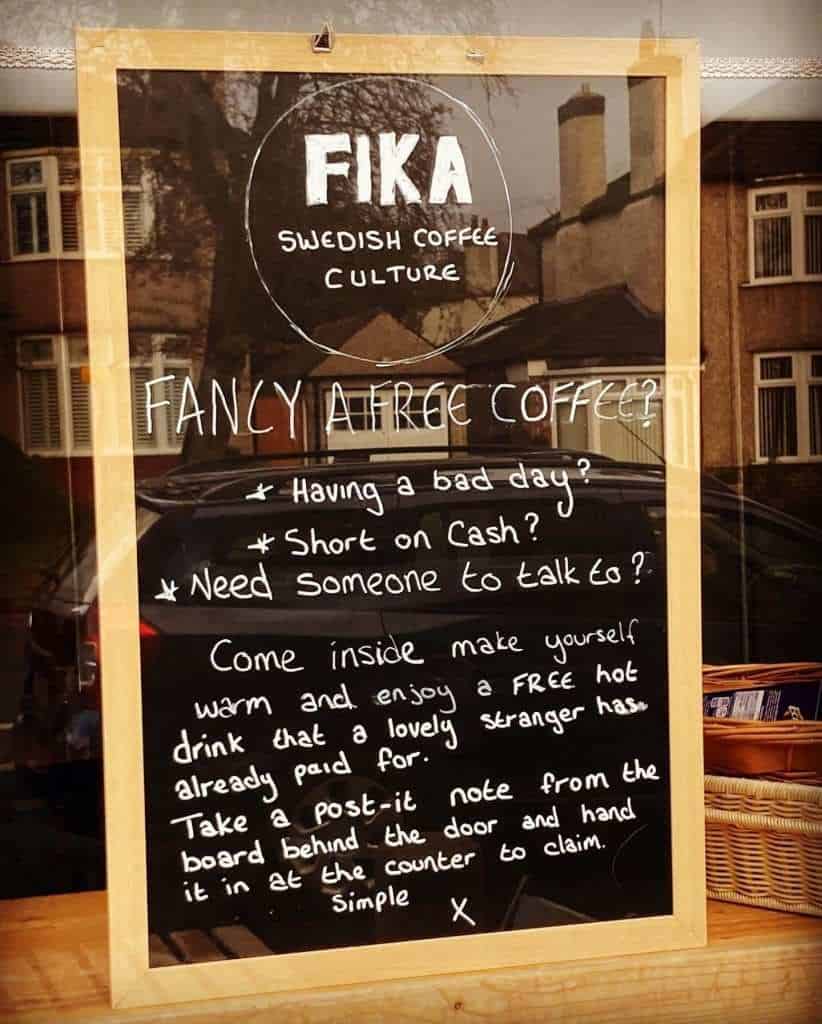 Tidy up your local area
During 2020's lockdowns and the restrictions at the start of 2021, many of us realised how lucky we are to live near beautiful parks and beaches. Unfortunately, it can be challenging to keep them clean. Charities often organise local litter picking walks or advertise opportunities to get involved with gardening and tree planting in local parks.
If you live near the sea, the National Trust offers advice on how to pitch in with a beach clean. The organisation looks after 780 miles of coastline and are asking for help keeping Britain's beaches tidy. They even showcase some of their volunteers' rarer finds, including a 1980s picnic and sonar equipment from Texas! 
Most local communities have volunteering groups featured on websites like Facebook and Meet Up.  Although the aims of each group will vary, you should be able to find letter picking or beach clean-up groups. If not, why not contact your local council to see how you can help?
Shop locally
Almost all businesses seem to have had a tough time in the past couple of years. But, small local businesses have particularly felt the impact of closures and restrictions. One way to give back in 2022 is to shop locally, supporting the livelihoods of people in your area.  Whether you're picking up a greeting card, ordering furniture, or hiring a local tradesperson, you're making a difference to someone in your community.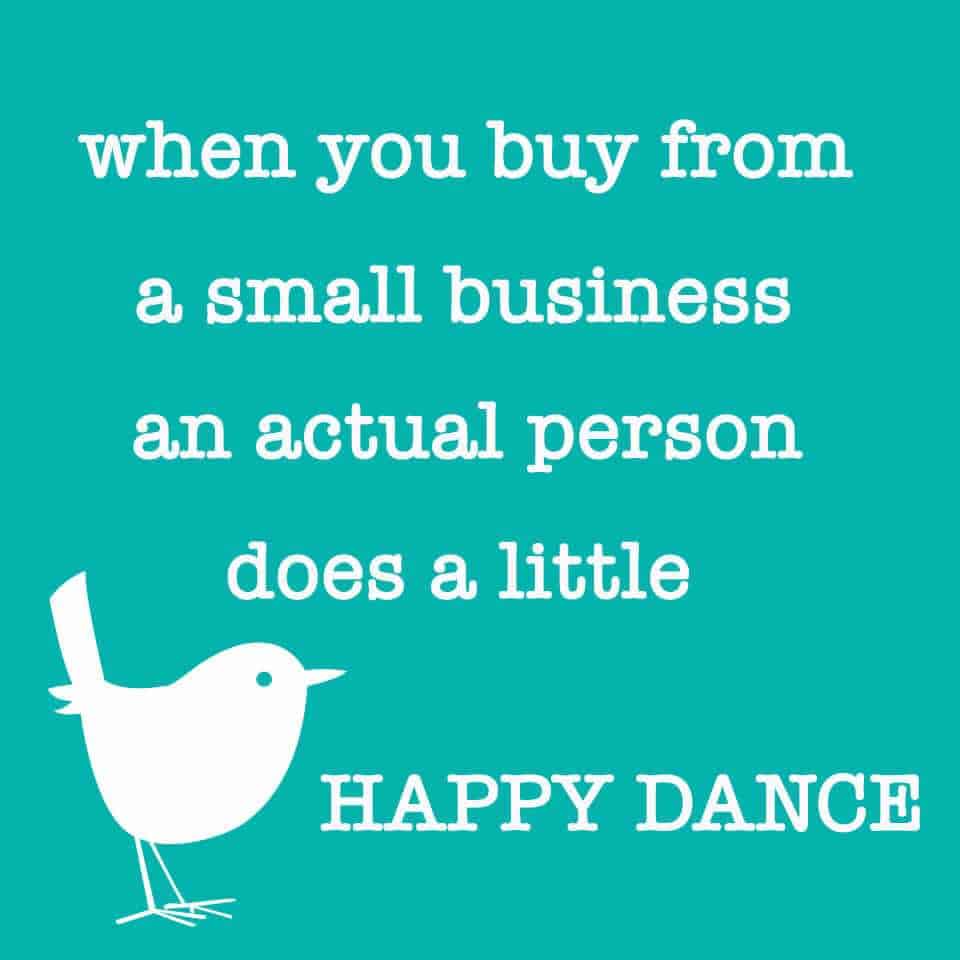 Shopping locally is also good for the local economy. In 2020, Forbes published an article detailing the benefits of supporting small businesses.  They said:
"According to The Andersonville Study of Retail Economics, $68 of every $100 spent in the Chicago community remained there, compared to $43 of every $100 spent at nonlocal businesses."
But, as the article points out, it's not just about having a local impact. By shopping with small businesses, you're more likely to find out where your products come from. You can see if they're ethically sourced and whether you agree with how the business operates.
Give blood
According to the blood.co.uk website, the country usually needs nearly 400 new donors a day to meet demand. So, it's not too surprising that blood banks are still operating during the COVID-19 pandemic. Local organisations have put measures in place for safety, such as attending appointments alone.
The blood that we donate is often broken down into its components, such as red blood cells and platelets. The necessary components are then given to patients that need them, meaning your blood could benefit several people.
 Guidelines state that most people should be able to donate if they are:
Are fit and healthy

Weigh between 7 stone 12 lbs and 25 stone, or 50kg and 158kg

Are aged between 17 and 66 (or 70 if you have given blood before)

Are over 70 and have given a full blood donation in the last two years
Help people go digital
The last couple of years have shown us the importance of being tech-savvy.  Family events became virtual, work meetings were held digitally, and many of us turned to online shopping.  But, not everyone understands the digital world fully, and these people can miss out.
Age UK offers training courses for older people who need to improve their digital skills, and they're looking for digital buddies. Digital buddies are people who volunteer to help others make the most of technology. You could undertake a course yourself and share your knowledge with friends. Or, if you're tech-savvy, you could volunteer to help others. 
Checking in with people
You don't have to undertake formal volunteering to have a positive impact on where you live. Checking in with friends and neighbours, or even just being open for a chat, could make a difference to someone you know.
If you can't meet inside, why not write a card or letter to show someone you're thinking about them? Or, if it is safe to do so, suggest a walk outside in the fresh air. Even a simple kind gesture can show you care.