We all know that dinner and drinks in a swanky restaurant is considered a fancy date night, but there are many fun alternatives. What are some cute, cheap, date ideas? And what do you do on a stay-at-home date night? That's to say—one that isn't all about dinner and Netflix/TV. Read on to find some ideas for incredible date nights—both for when you feel like going out and when you feel like staying at home.
1.    Experience a beautiful picnic
You might associate picnics with summer, but there are ways to have beautiful picnics year-round.
In summer, pack a roasted chicken, cheese, a baguette, berries or grapes, a bottle of water and some wine and head to somewhere scenic. Bring a couple of books with poetry or short stories you can read to one another. Possibly try to write each other poems, or love letters, too!
Another idea is to pitch a tipi in your garden, string some fairy lights and have an evening picnic, watching the stars.
Don't have a tipi? Just use a blanket under the stars.
In autumn and winter, wrap up well. Take something thick to sit on and a couple of blankets, then pack a flask of hot chocolate or mulled wine, as well as some delectable pastries or a lovely pie to go with it.
Go to a place where you can kick up the leaves, go ice skating, or ride a sledge down a small hill. Alternatively, find a farm, or pumpkin patch, where there's the option to have a picnic.
Too cold? Drive somewhere scenic and have the picnic in your car while enjoying the view. Alternatively, have a picnic inside instead—whether on the floor in front of the fireplace or in bed.
2.    Pay it forward
Paying it forward can bring you together to partake in an activity that will leave you feeling warm and fuzzy inside. Be it baking cakes for the neighbours, helping someone out with the house after they've fallen ill, or joining a local soup kitchen for a day.
Did you know that volunteering is linked to lower blood pressure, a happier and longer life? So it's not just your love life that gets a lift if you decide to do things to pay it forward!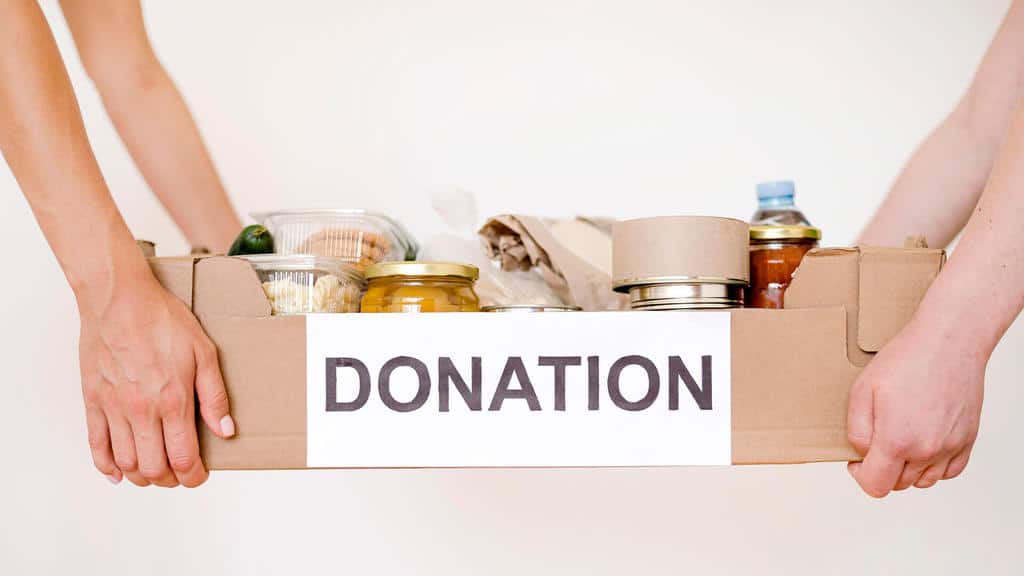 3.    Try go-kart racing or rent a convertible
Want to try something that makes your heart beats faster? Why not check out a local go-kart racing rink?
After racing, you can head for lunch at some lovely eatery, while laughing and talking about your experience!
Not a fan of driving fast? Does go-karting offer a bit too much adrenaline for you? Why not rent a convertible and head out for the day?
Take a drive to the countryside, or a big city. You may even want to rent an Airbnb or BnB for the night.
Of course, if you already have a convertible, you might want to try some other experience.
4.    Go on a double date
Having friends join you for an activity can help you mix things up a bit. Below are some ideas for what you can do on a double date. You might want to try these dates just the two of you as well though!
Going for a country walk—finishing it with a nice meal at a pub (or having the pub meal as your mid-point break for lunch and finishing somewhere else for drinks)
Boardgames night (or Cards Against Humanity night if you're up for a laugh and can handle the dirtiest, funniest, most non-politically correct game ever made)
Trivia quiz night at the pub
Going out for a meal at a new restaurant you'd all enjoy
Going any of the local activities below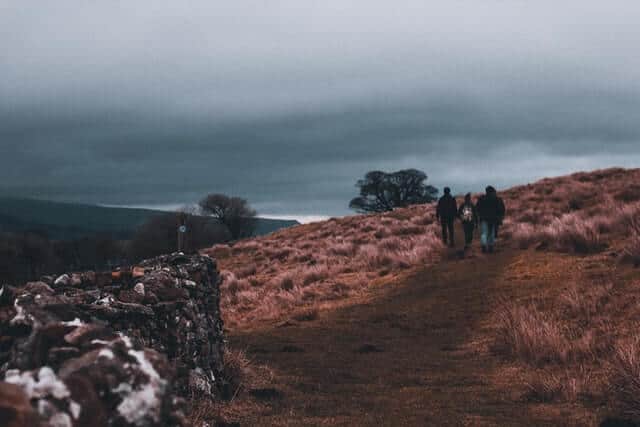 5.    Try a local activity
There is generally a lot going on in our local area, but it's easy to forget as one is so used to it! Try thinking of your local town as a tourist destination you're visiting for the first time—what are the activities and events you'd consider checking out?
If you live in a small village, try to include nearby towns and cities to increase the opportunities of finding a fun or romantic activity you'll both enjoy.
Check out a local fair, festival, or farmer's market
Go to an escape room (also known as breakout rooms, where you solve a mystery!)
Try wine tasting
Enjoy a class in cooking, baking, or chocolate making
Check out a local music venue—jazz club, cabaret, or whatever takes your fancy
Go to an arcade and pretend to be teenagers
Go bowling
Visit a local farm that offers a coffee shop, or tour
Attend a vernissage at a gallery
If you're athletic and love a good adrenaline rush, try some outdoor adventure like zip-lining, paragliding, or paintball
Drive to a local "lookout" spot, pretend to be teenagers and have a snog, or talk for hours while sipping some tea you brought in a thermos
Head to an ice cream parlour for some ice cream
Find the best nearby chocolate shop and enjoy a treat
Find out if there are any Airbnb experiences nearby
In winter, look for an ice skating rink, or Christmas market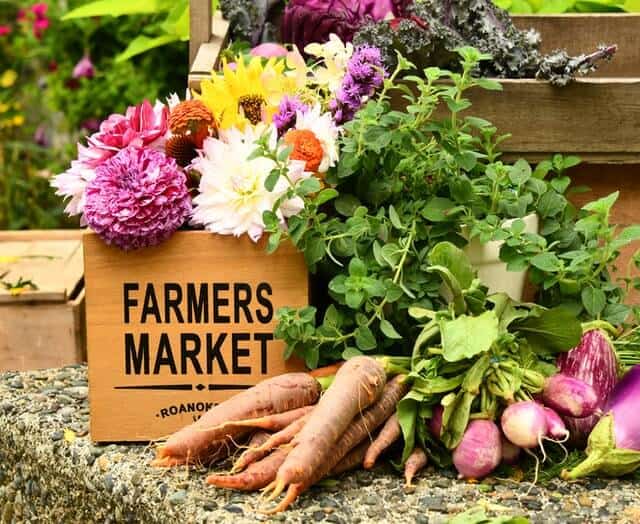 6.    Enjoy a date for book nerds
Go to a local bookstore, or library, and find a book each for one another. Then sit down somewhere cosy—be it by your fireplace, in a lovely café, or a local park—and have a read.
You can pick fiction, but also relationship books you might want to check out to keep growing and improving your relationship.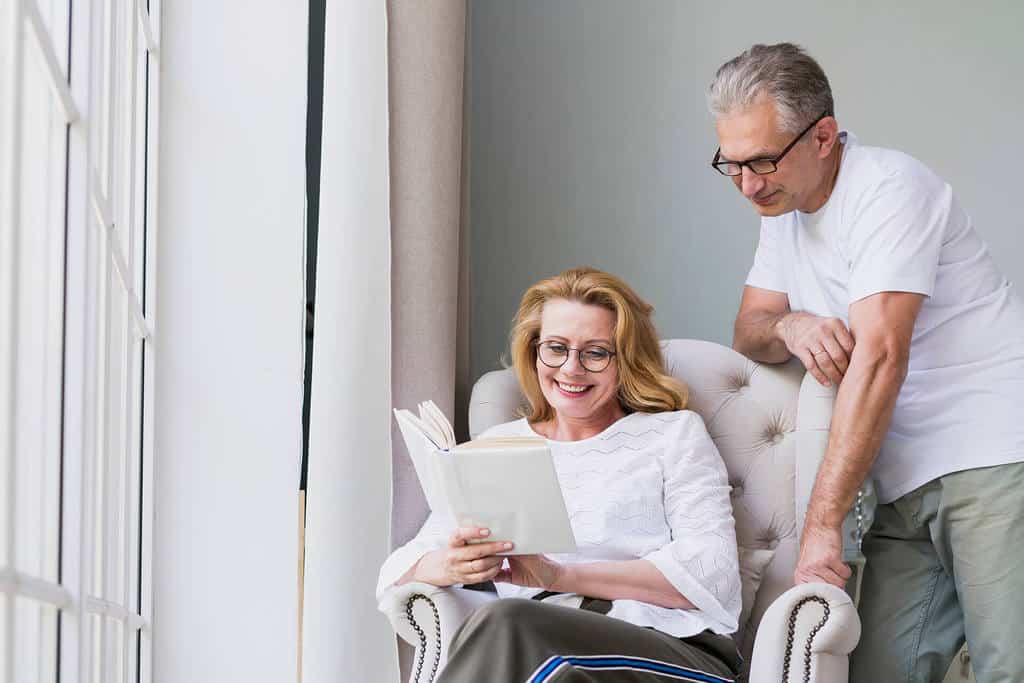 7.    Set sail
In summer, renting a rowing boat and going for a spin on a local lake can be very romantic, especially if followed by a picnic, or lunch, somewhere nice.
If you are close to a river, the sea, chances are you will also find boats where you can go for a ride, or have dinner while anchored.
8.    Have a themed night in
What can couples do for fun at home? Many things. For example, you can create many themed experiences in your own home.
How about a spa night? Light an aromatherapy candle and give each other massages. Then, fill the bathtub and sprinkle the water with rose petals, pour the champagne and have some chocolate truffles to nibble on.
You can also do a games night. Why not try out a game for couples? There are ones designed to deepen intimacy and ones designed to ignite your fire! Of course, you can also opt for anything from chess to Scribbles.
Another idea for a themed date night is to have a dinner and movie night with a specific theme. For example, you might want to go shopping at the local Italian deli, make homemade pasta, and have a beautiful candlelight dinner, followed by tiramisu and an Italian movie.
Or why not make chocolate together and watch "Chocolat?"
Lastly, try creating scavenger hunts for one another where the different gifts can be handwritten notes with compliments, poems, photos from your favourite memories, and gifts.
https://www.freepik.com/free-photo/aged-couple-cooking-turkey-kitchen_3157682.htm#page=2&query=couple+baking&position=14   /  couple cooking together
9.    Give each other a makeover
Go shopping and deck each other out in evening wear before heading to the barber's and hairdresser's, then meet at a local restaurant for a date night in style.
Alternatively, go to a thrift shop and find fun, or wacky, clothes for one another.
You can also choose a couple of different items for each other's wardrobes, or hire a stylist who comes with you to shop!
10. Try something new
If something stagnates, it slowly dies. In life, it's therefore essential to grow and try new things to keep the spark alive. That doesn't mean you need to learn Icelandic or fly to Bali though. Simply go somewhere you've never been, or do something you've never done.
This could be driving to a nearby town, or village, trying a new pub, attending a workshop (even an online one), or taking a tango class. If you want something a bit more adrenaline-fueled, a helicopter ride, or a ride in a propeller plane might be the thing that will turn your day into an adventure. The important thing is that it's something you can both enjoy.
Which date night idea will you try?
Planning a fun date is all about finding something you can both enjoy. Even if it sometimes means you step out of your comfort zone to grow, you both have to be happy with the choices for date nights. Sometimes you might want to do something just for the sake of your partner—that's OK too, so long as you get dates you love as well.
If you want you can create a date night jar where you put different ideas and then pull one out whenever you're looking for something to do. Or you can take turns surprising one another with different dates.
You can also set up a routine, whereby you do something different every week of the month, such as:
Themed date night at home
Going to your favourite restaurant
A movie and dinner at home
Something unique that requires a bit of planning and imagination
And maybe once every two to three months you can splurge on a weekend away!